The versatile character actor Doug Jones is our generation's Man of a Thousand Faces. His transformative creature work has been seen in many of director Guillermo del Toro's projects, such as "Pan's Labyrinth," "Hellboy" "Hellboy II: The Golden Army," and the Academy Award-winning "The Shape of Water."
However, after three prolific decades in Hollywood playing all manner of marvelous monsters, Doug Jones' longest-running job has been portraying the empathetic Kelpien commander Saru in the Paramount+ sci-fi show "Star Trek: Discovery."
In the newest issue of Titan Publishing's "Star Trek Explorer: The Official Magazine," journalist Ian Spelling caught up with Doug Jones to reflect on his five years on "Discovery," tease possible events in the upcoming season, and fill us in on his other recent projects. 
Related: 'Star Trek: Discovery' will come to a close with Season 5 in 2024
Here's the exclusive excerpt from Titan:
"Star Trek Explorer:" Prior to "Discovery," you'd played numerous aliens and makeup-heavy roles. You said when the show started that you weren't sure what it would be like to play one role for possibly seven years. Five years in, how different has your "Discovery" experience been versus what you expected?
Doug Jones: It is more physically, mentally and emotionally taxing than I ever thought possible. It takes an awful lot out of a person to do a "Star Trek" series. I've found that out, just through trial and error, but it's ultimately more satisfying than I ever thought possible, largely because of the fan base. The love and family feeling — that has made it above and beyond anything I've done before. When I'm done with a season, I fall on my face for a few days. I can't come out and play, and I can't talk to anybody, because I'm so wiped out.
By the same token, I'm so energized when the finished product comes out and the fan response is there, or we get to go to the conventions. "Star Trek" conventions — where we get to meet those who consume this show, hear their responses, what they love about it, the life events they've gone through and how this show has been there for them throughout all of it — mean the world to me, that we've been in people's living rooms when they're going through their own life.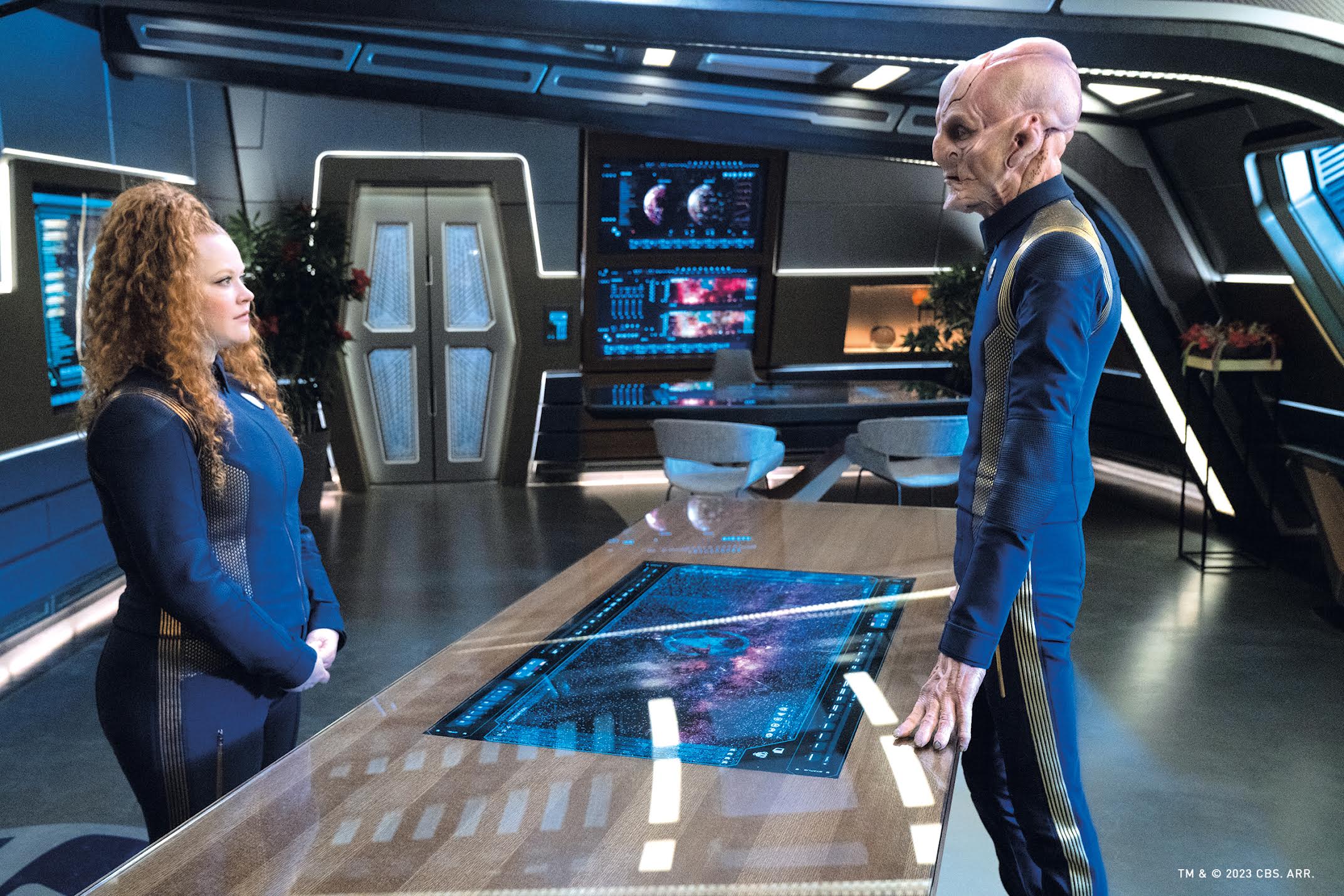 "Star Trek Explorer:" Let's talk about things to come in season five, without spoiling anything…
Doug Jones: Well, in general, we are on another quest. We're after something, and bad guys are after it. Who gets to it first, that's basically where we're headed. And for Saru? Let's remember all of Season 4, when I was a first officer with captain's status. Is that a long-term position, for a captain, who loves being at the right hand of Captain Burnham?
Again, she's like a sister to me. We support each other. I want to be there for her through thick and thin, but on my uniform, I'm also wearing a pin that has the Kelpien Council emblem on it. I do, often, when I'm thinking, stop and fold my arms, and give a stroke to my Kelpien pin to remind me about home; home comforts me, and I long for home.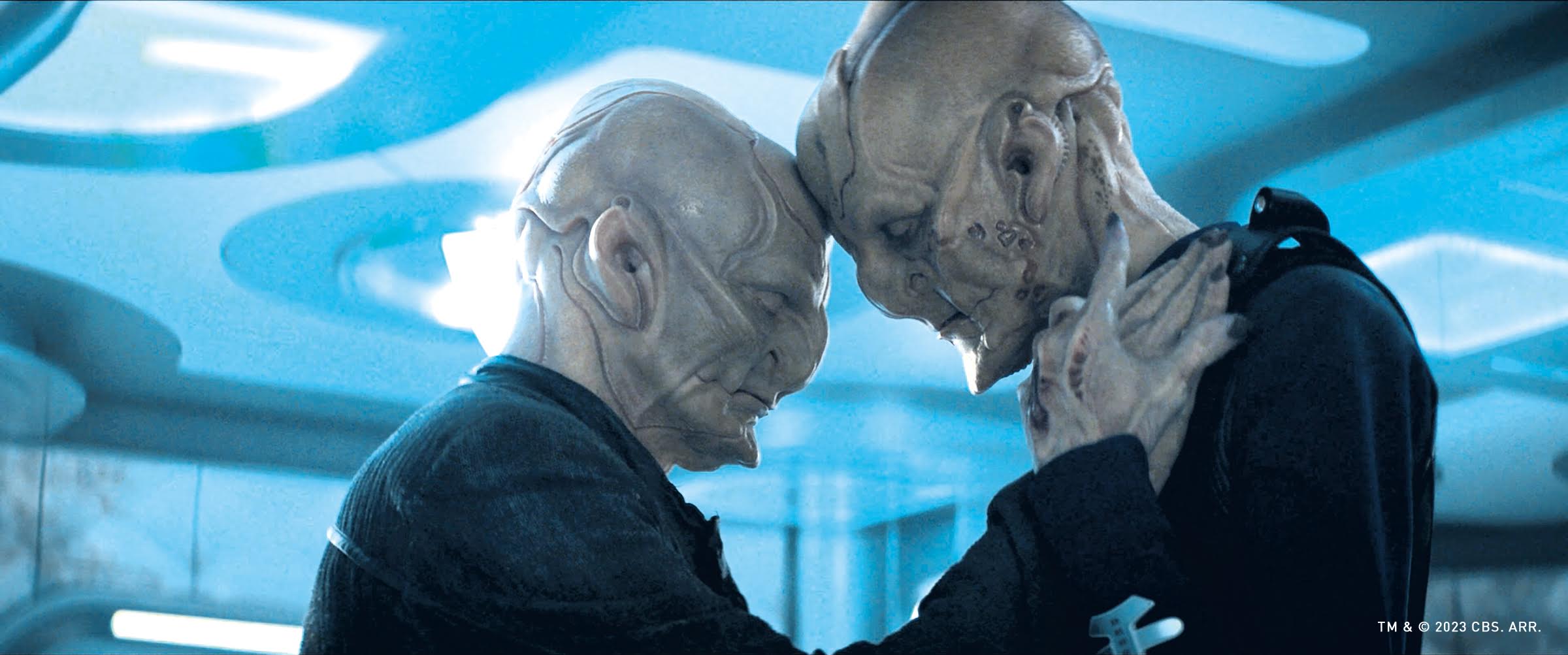 Read the full Doug Jones interview inside "Star Trek Explorer #6," which is on sale now.
Follow @Spacedotcom (opens in new tab) on Facebook (opens in new tab) and Instagram (opens in new tab).